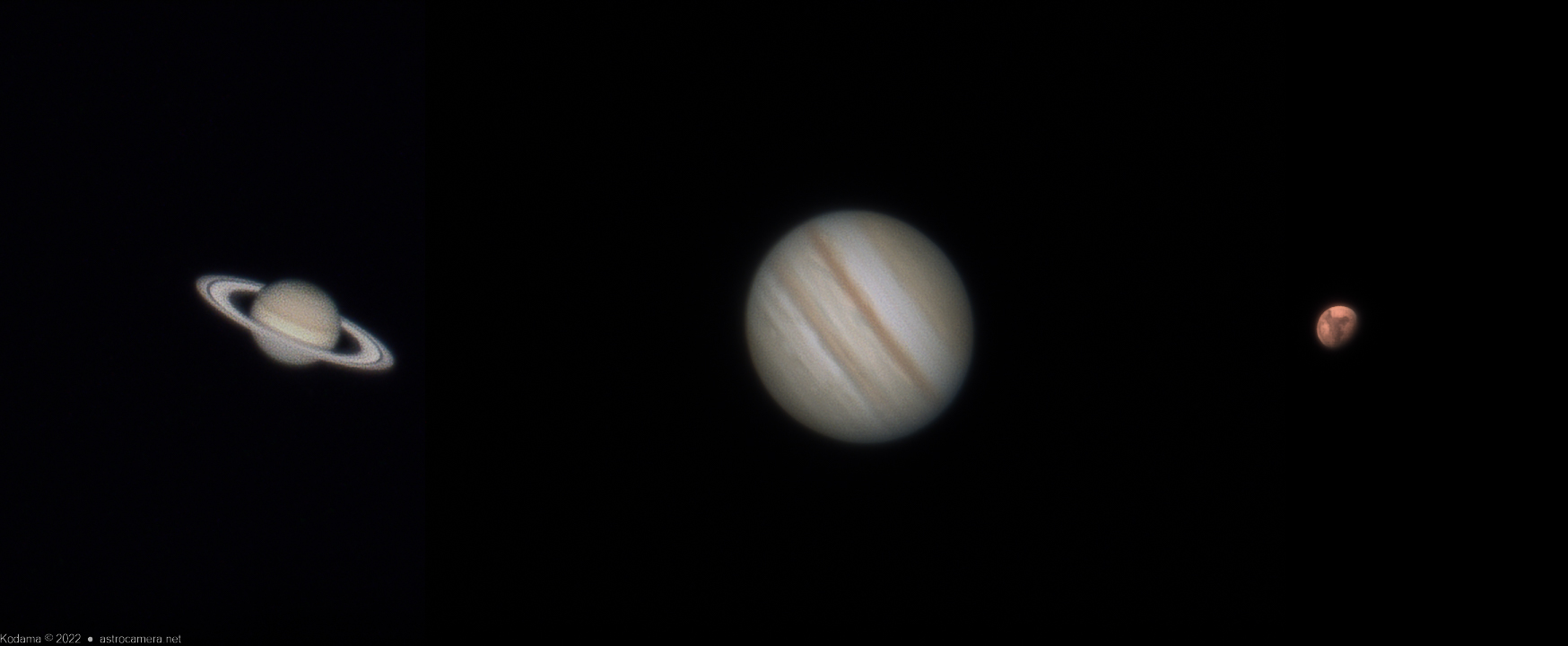 The planets are conveniently lining up for closeup imaging, with Saturn first in line and near opposition. Jupiter and Mars are nicely spaced apart behind Saturn so time can be spent on each target near its high point in the sky. On this evening, these are the maximum altitudes reached overnight (approximate times PDT and maximum altitudes):
Saturn: 40° @ 00:30
Jupiter: 58° @ 03:25
Mars: 75° @ 06:40
Since the planets do not rise very high and we're often forced to image them at lower altitudes anyway due to atmospheric seeing and daylight constraints, another atmospheric effect conspires to degrade planetary images -- atmospheric dispersion, which is the spreading of the colors of light though the thick lower atmosphere.
This can be corrected by arranging a pair of prisms to compensate for the atmospheric dispersion. However, in most cases the prisms must be manually adjusted as the target changes altitude and azimuth.
This time I was able to try out an electronic atmospheric dispersion corrector (eADC). This unit has a microcontroller with accelerometers and small motors connected to the prisms. Once the dispersion has been adjusted out in one position, the eADC automatically adjusts the correction as the telescope moves across the sky or when moving from planet to planet. Very convenient!!
Note: No post-processing realignment of the RGB channels were done in the images above.
Photo info
Date/Time: 20-21 Aug 2022
Location: Vanishing Point Observatory
Camera: ASI 1600MC-cool / Firecapture
Exposures: 250x1 msec. (Saturn, Jupiter), 500x1 msec. (Mars)
Lens/Scope: Celestron C11 + eADC
Filter: -
Mount: Losmandy G11
Guiding: -
Image Processing: AutoStakkert! / Lightroom / Photoshop