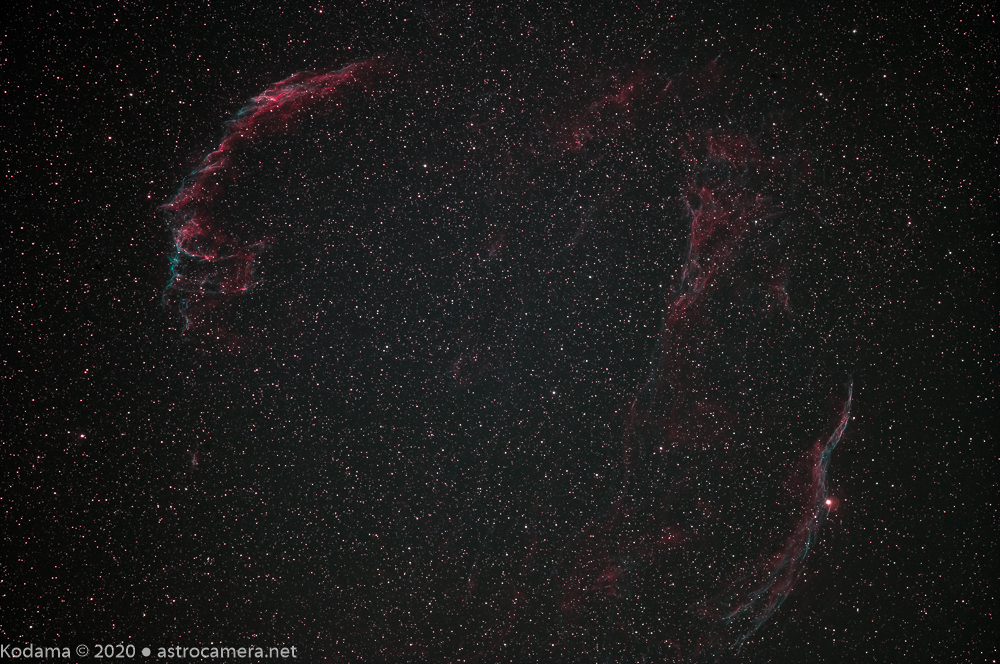 This is a revisit to the Veil supernova remnant in Cygnus with a new Hutech/IDAS NBX filter. This is a dual narrow band (Hα and OIII) filter with a bandpass enhancement specifically designed to accommodate wide-angle optics. For this test, the moon (70% illuminated) was also up in the sky.


Photo info

Date/Time: 27 Sept. 2020 ~06:00 UT
Location: Vanishing Point Observatory
Camera: Hutech modified Canon RP @ ISO 1600
Exposure: 30 x 5 minutes
Lens/Scope: Borg 100ED + 0.85x reducer (~500mm)
Filter: IDAS NBX
Mount: Losmandy Titan
Guiding: SBIG STV / Borg 45ED
Image Processing: Nebulosity / Lightroom



[Enlarged views]
-- Click on these images for full resolution.