Two Perseid meteors (composite of 2 frames) over the Orange County Astronomers observatory.
Conditions were not the best for this year's Perseid meteor shower peak since the 3rd quarter moon rose near 1AM, but activity was at a decent level on a warm, still evening. A surprising number of non-Perseid meteors from concurrently occurring showers were also visible.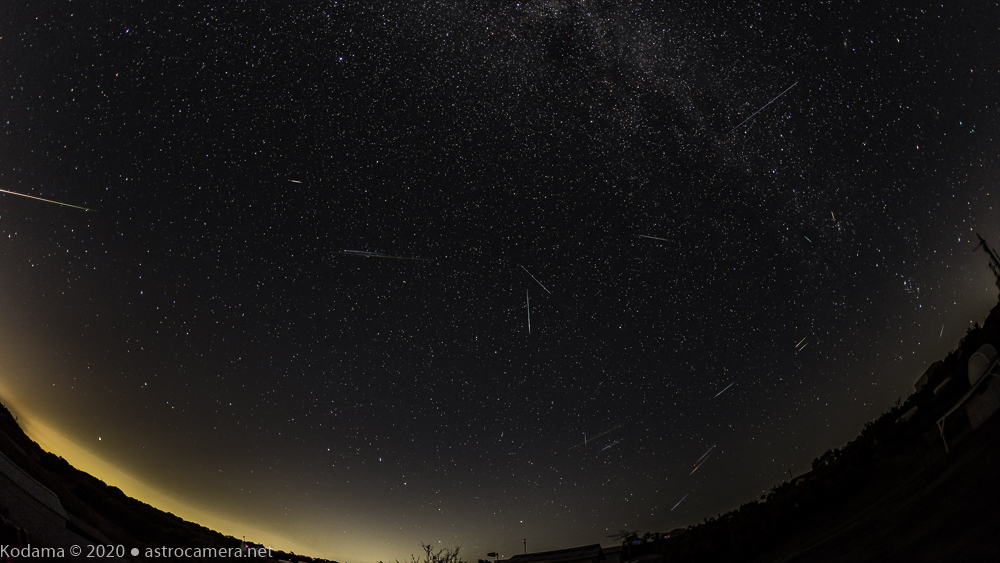 This wide view composite (above) spanning the night superimposes the collection of meteors visible over the course of ~8 hours. Meteors not emanating from the radiant in Perseus (right side) are from other minor meteor showers happening concurrently. A timelapse of the entire night is available on YouTube.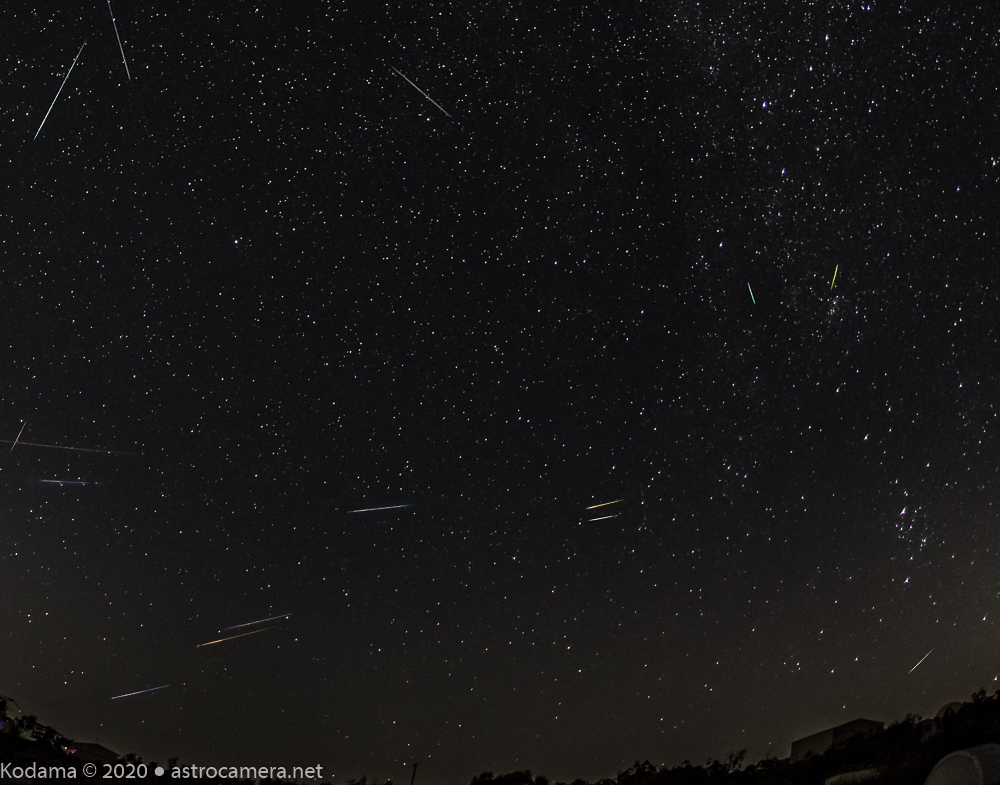 Closeup view of the area near the Perseus radiant of the shower.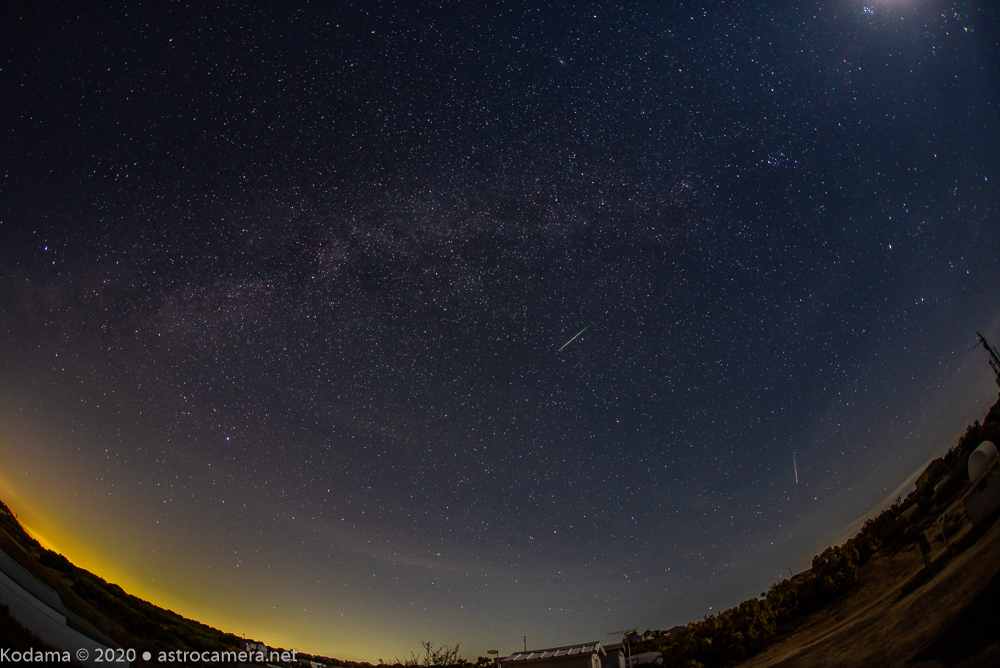 Typically only 1 percent of frames show any meteor, but this frame actually caught 2 Perseids on one 20-second frame. The third quarter moon is just out of frame at upper right, turning the sky blue. The yellow glow along the horizon is from the nearby town of Temecula and the rest of the Los Angeles basin.
Photo info (top image):

Date/Time: 11 Aug 2020
Location: Vanishing Point Observatory
Camera: Canon RP (Hutech-modified) @ ISO 6400
Exposure: 8 sec.
Lens/Scope: Nikon 35mm @ f/5.6
Filter: IDAS NGS
Mount: --
Guiding: --
Image Processing: Lightroom / Registar / Photoshop

Photo info (all-night composite):

Date/Time: 11-12 Aug 2020
Location: Vanishing Point Observatory
Camera: Nikon D600 @ ISO 1600
Exposure: 20 sec.
Lens/Scope: Sigma 15mm @ f/2.8
Filter: --
Mount: --
Guiding: --
Image Processing: Lightroom / Registar / Photoshop