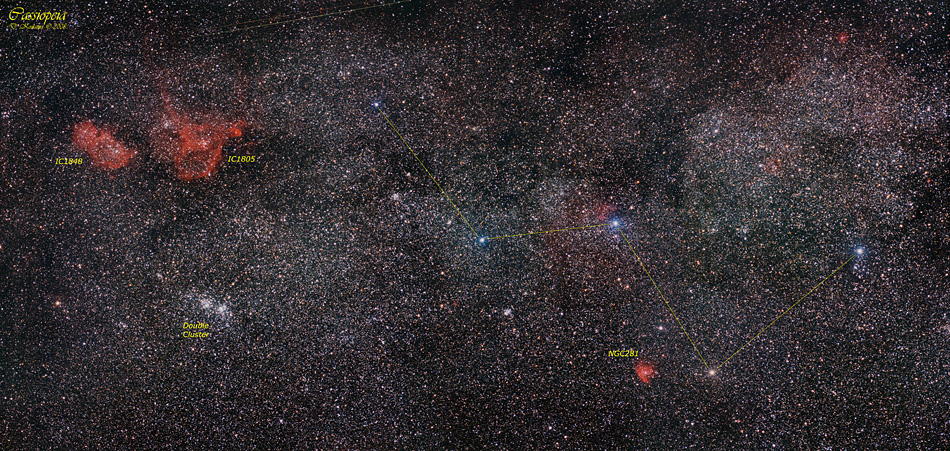 Click on photo to see an enlarged view
This panoramic view of Cassiopeia is a mosaic of 4 panels and a lot of luck. It was squeezed in between moonset and the arrival of some thin clouds. I did manage to catch an airplane trail in one frame so I didn't get away completely free, but it was still a lucky run to be able to squeeze in the frames for a complete mosaic.

Click on the image to view a larger version (2MB). For a view with additional labels of objects in the Cassiopeia area, see my previous single-frame image from 2006.


Date/Time:
6 Sept 2008
Location:
Vanishing Point Observatory (OCA Anza Site)
Scope/Lens:
Borg 125EDF2.8 @ f/3.3
Camera:
Mitsuboshi 6x9 Vacuum Astrocamera
Mount:
Losmandy Titan
Guider:
Borg 45ED / SBIG STV
Media:
Medium format Kodak E200 (6x9 cm format), +2 push
Exposure:
4 panel mosaic, each panel 2x20 min.