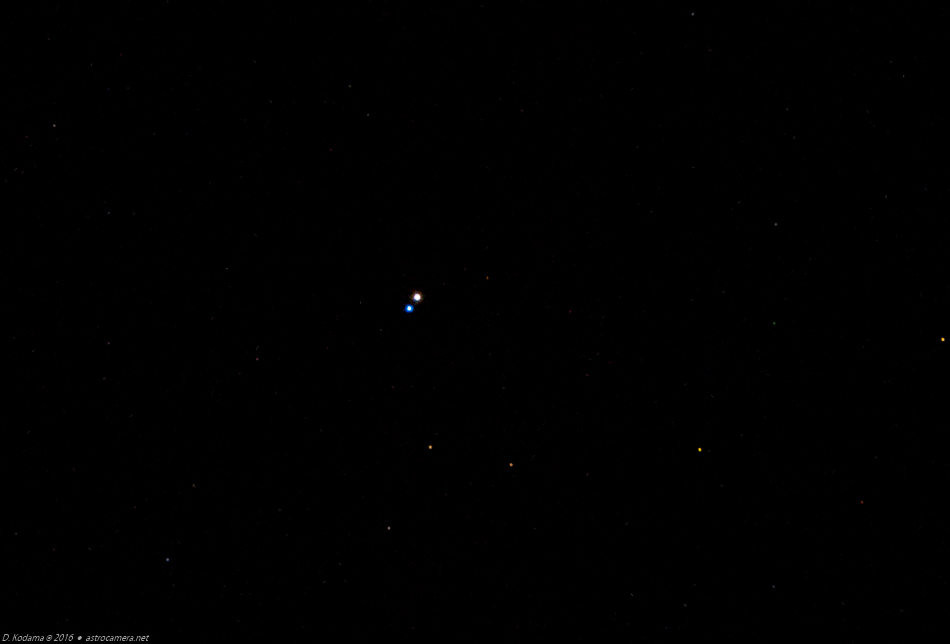 The double-star Albireo is a contrasting-color blue/yellow pair located at the head of the summer constellation of the Swan (Cygnus). The blue and yellow components are 35 arcseconds apart. The brighter, yellowish star is itself a double-star with components separated by less than 1/2 arcsecond.
Photo info
Date/Time: 3 July 2016
Location: Vanishing Point Observatory
Camera: Nikon D700 @ ISO 1600
Exposure: 1/4 sec. (single frame)
Scope: AP 155 f/7
Mount: Losmandy Titan
Image Processing: Lightroom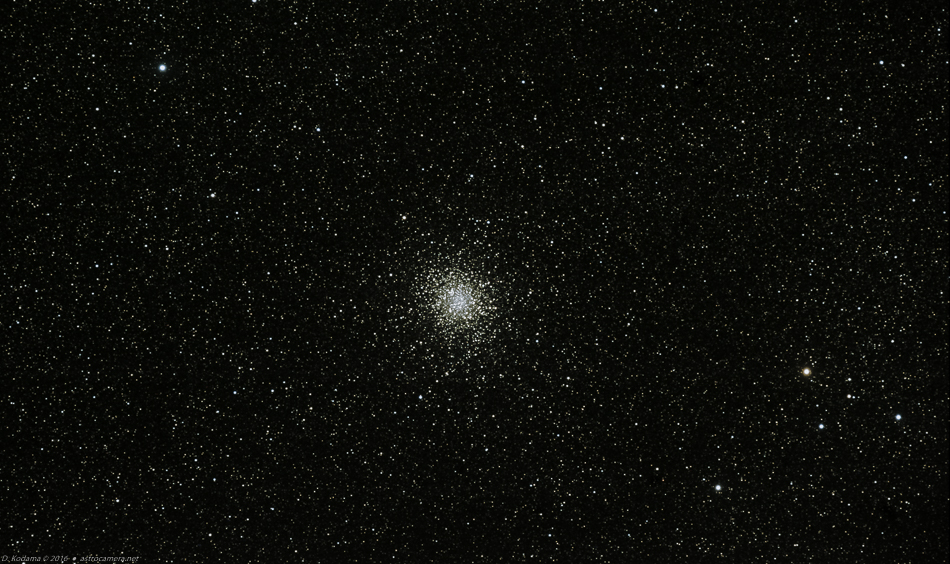 M22 is one of the larger globular clusters visible from the northern hemisphere. It is located near the galactic center in Sagittarius and contains an estimated 70,000 stars.
Photo info
Date/Time: 3 July 2016
Location: Vanishing Point Observatory
Camera: Nikon D700 @ ISO 3200
Exposure: 53 x 30 sec.
Scope: AP 155 f/7
Mount: Losmandy Titan
Autoguider: SBIG ST-V
Image Processing: Lightroom and Deep Sky Stacker