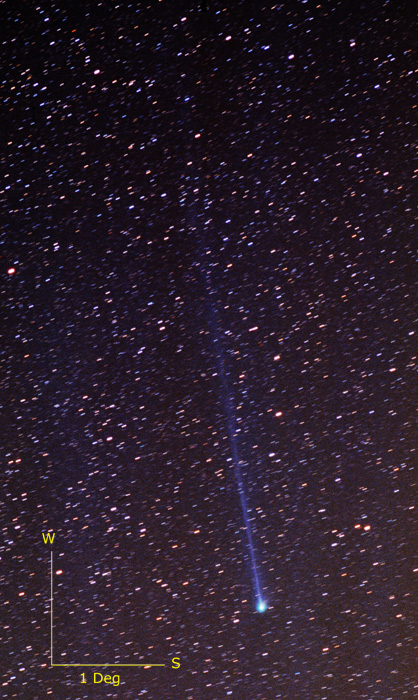 Another Comet C/2006A1 (Pojmanski) shot through light clouds. Conditions weren't optimal, but it was the only decent day between rainstorms.
---
Date/Time:
4 Mar. 2006 / 04:20 PST
Location:
OCA Anza Site
Scope:
Borg 125EDF2.8 @ f/3.3
Mount:
Losmandy G11
Guider:
SBIG STV / Borg 45ED, 4 sec. exposures, guiding on comet nucleus
Film:
Kodak E200 (120), cropped view
Exposure:
20 minutes
---
Click on the photo to enlarge.