More Venus Transit Photos | More photos from this trip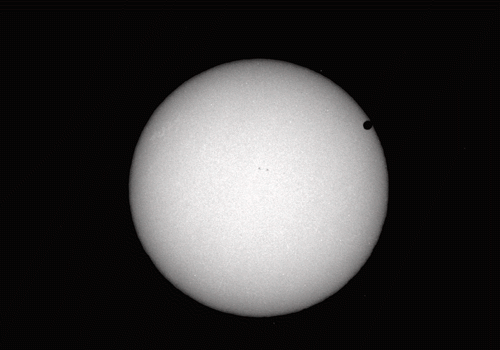 Notes:
The transit was photographed on 35mm Tech Pan film (unhypered) using a Borg 100ED scope, 2x teleconverter, Thousand Oaks photographic filter + Kenko R64 red filter. Total duration covered by the sequence is approximately 6 hours. All photos were 1/500 sec. and developed in HC-110 dilution B developer. Bright spots on some frames were caused by internal reflections from the Nikon 2x teleconverter.
The mount used was a Hutech alt-az mount with motorized slow motion controls. The frames comprising the animation were de-rotated during processing for the animation sequence.